Dear Parents
Warm Greetings…
I take this opportunity to introduce myself, Devraj Singh Badgara, as the new chairman of the board of this prestigious school. Needless to say, this position comes with a huge responsibility and commitment to each of you and the budding future generation of our country who have placed their confidence in this school. My long years in academia and association with Daly College instill in me the hope and enthusiasm to add different kinds of value to this already great institution. Being an avid sportsperson my entire life I strongly believe in its benefits. Giving our children the facilities and opportunity to choose and develop sporting interests and talents is absolutely essential, just as all other types of extracurricular activities are.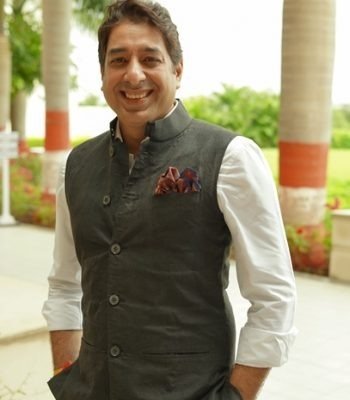 Devraj Singh Badgara
Chairman
(G.D. Goenka Public School, Indore)
Similarly, in today's dynamic world, a thrust on internationalism, affiliations, and exchange programs with other schools in India and abroad will give our children diverse exposures and broaden their minds and horizons.
A healthy mind resides in a healthy body! Committees of parents and students supported by well-qualified and experienced professionals will assist in developing a more holistic approach to nutrition… surely a must need for all growing children.
These are just a few of my thoughts and wishes. Improvement is a continuous process and there is always enough room for it. I will be regularly meeting members of the faculty, children, and many of you as well over the next few weeks to better understand the ecosystem of this school. I'm sure, collectively, we will be able to take this school to much greater heights!
Kind regards,
Devraj Singh Badgara
Chairman
G.D. Goenka Public School, Indore