LEARN COUSES first
Nemo enim ipsam voluptatem quia voluptas sit aspernatur aut odit aut fugit, sed quia consequun- tur magni dolores eos qui ratione
Rede more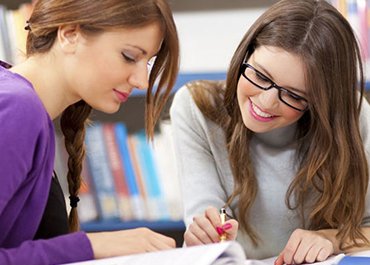 15 year reputatuion
Nemo enim ipsam voluptatem quia voluptas sit aspernatur aut odit aut fugit, sed quia consequuntur magni dolores eos qui ratione
15 year reputatuion
Nemo enim ipsam voluptatem quia voluptas sit aspernatur aut odit aut fugit, sed quia consequuntur magni dolores eos qui ratione
15 year reputatuion
Nemo enim ipsam voluptatem quia voluptas sit aspernatur aut odit aut fugit, sed quia consequuntur magni dolores eos qui ratione
BOOK LIBRARY
Nemo enim ipsam voluptatem quia voluptas sit aspernatur aut odit aut fugit, sed quia consequun- tur magni dolores eos qui ratione
Rede more
Welcome to G.D. GOENKA SCHOOL
awesome success with student
G.D. GOENKA SCHOOL, INDORE
"Higher, Stronger, Brighter"
At G.D. Goenka Public School, we aim to provide an academic environment which treats each child as aunique individual and develops him/her to the maximum potential and to provide variety of learningexperiences which promote integrative growth in all areas, be it the physical, intellectual, moral orsocial.
Welcome to GD Goenka Public School, Indore, one of the premier educational institutions in the city. Education is the apprentice of life. Our vision is to provide value-based education with new innovations and ideas so that our students grow into aesthetically rich, intellectually aware and integrated young people, capable of fulfilling their dreams and aspirations. GD Goenka Public School, Indore, is part of the world-renowned GD Goenkagroup started by the Gayatri Devi Goenka in 1994, the group runs more than 40 educational institutions throughout India, from pre-school to post-graduate.
With a team of dedicated professionals, G.D. Goenka School, Indore is committed to provide your children with a happy and well-disciplined environment where they can make the most of every learning opportunity offered to them.We aim to be a school where all the children are inspired to see learning as a lifelong experience, thus empowering them to make good choices later in life. The school promotes the best possible academic, cultural, and moral values in a secular environment. All our Children, regardless of background, culture, religious belief, are equally valued, supported, and challenged to make them good citizens of this globalized world.
REMOTE LEARNING EDITION
This lockdown can't keep us away from our students. We all are having online classes and activities as well.
Beyond Academics
At GD Goenka Public School, we make students participate in sports & co-curricular activities for their all round development.
Everything you need
All the facilities are available which the student needs.
Events
Our upcoming event you should mind always
GET 100 COURSES FOR
FREE
Tech you how to build a complete learning management system upcoming education for student
WE'RE GOOD AT some member
TESTIMONIALS
Mohan Malviya Father of Parth Malviya Grade Xll Commerce
"Education is the key to unlocking the world, a passport to freedom." "We are privileged to be the part of G.D. Goenka Public School, Indore. Especially Online classes are very ...
SANDEEP THACKAR PARENT OF ANUBHUTI THACKAR CLASS I
"A big thanks to the entire management and mentors for being so pin point to the present crisis which we all and the globe is facing…as a parent, it indeed ...
MRS. DEEPTI ISKALA M/O SPOORTHI DINTAKURTHI Grade I & PRANAV DINTAKURTHI Grade VI.
"I am glad that we chose GD Goenka for our kids. It was the time when we were shifting to Indore and many Covid protocols were strictly in place. The ...
ZAYNAB & TOWKEER LOVE FROM ALVEENA
"Just a little over six months ago, we were confused, in dilemma and involved in a lot of research but excited too…. after all it was a matter of my ...
MR. FIROZ SHAIKH & DRTARANNUM SHAIKH (PARENTS OF ZIDAAN SHAIKH AND ZAARAH SHAIKH)
"For the very first time since he learnt to read. My son picked up a story book yesterday and said, "Mom, I am gonna read this now." I was cajoling ...
MR. SHANTANU DAS, (Assistant Professor at Jaipuria Institute of Management) F/O – Aliva Das – Grade 7
"It was my first experience with GD Goenka School, especially when I attended my child's PTM. Extremely well organized. Teachers were quite empathetic. Excellent infrastructure and hope children get quality ...
Frequently Asked Questions