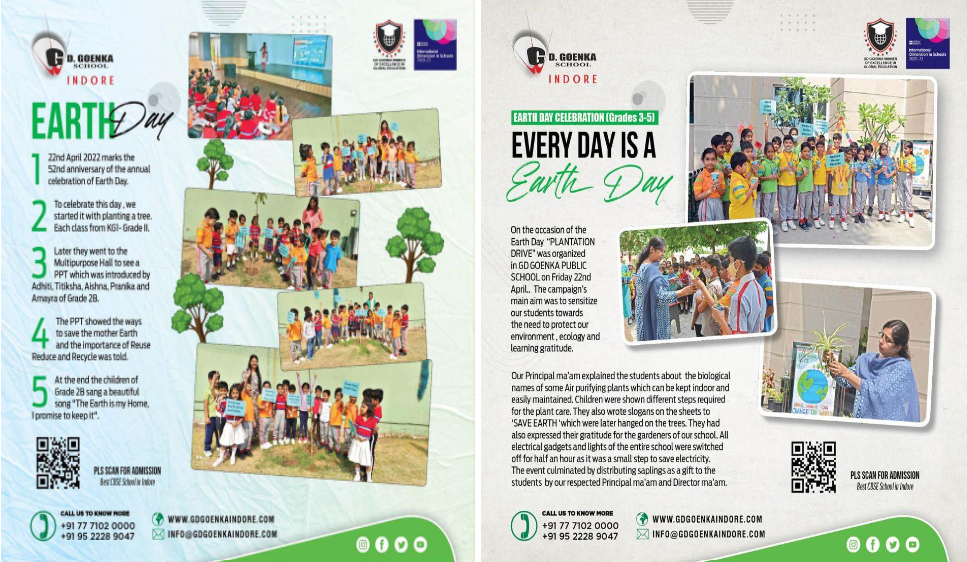 Apr 25, 2022
firstminertech
0
Glimpse of World Earth Day celebration at GD Goenka Public School Indore. 
EARTH DAY!!
22nd April 2022 marks the 52nd anniversary of the annual celebration of Earth Day.
To celebrate this day , we started it with planting a tree. Each class from KG1- Grade II.
Later they went to the Multipurpose Hall to see a PPT which was introduced by Adhiti, Titiksha, Aishna, Pranika and Amayra of Grade 2B.