ACHIEVEMENTS
We the Goenkans are always ready for challenges and to achieve them with ease. We have won many inter-school competitions in the session 2020-2021, in various segments. At GD Goenka, we are committed to excellence and will keep attaining such heights as we progress further towards making every student Happy and Global.
Kudos to our GD MUN team and hearty congratulations to Anisha Choubey for receiving the certificates.
She represented herself as the delegate of France in the WHO committee at GD DELHI E-MUN and also received a special mention award by the chairperson and was appreciated by all. Well deserved!!
We are proud of Kavya Basrani of Grade II to be awarded the Best performer award in Sahodaya Interschool Virtual Hindi Poem
Recitation Competition (Cluster III)
GD Goenka Public School, Indore received the award for Excellence in Global Education at the 94.3 MY FM Virtual Entrepreneurs Award!
Heartiest Congratulations to our Chairman, Shri Devraj Singh Ji Badgara for receiving this award and the entire GD Goenka Team for the brilliant work they've been doing. Our sincere thanks to MY FM for this recognition.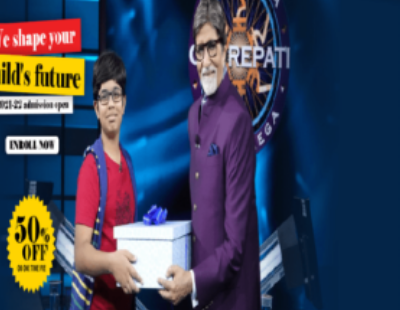 Inter-School Taekwondo Competition
Silver Medal – Deepandhu Parmar
Bronze Medal – Godsy Tomar
Bronze Medal – Arti Parmar
Inter-School Hub of Learning Athlete Meet
Gold Medal in Shot-Put – Yuvraj Patel
Silver Medal in 400m Race – Om Birla
Bronze Medal in Long Jump – Samriddhi Yadav
Inter-School Bal Vigyaan Projects
The theme was "Indore Smart City' and the event was organized by Indore Sahodaya Schools Complex Society. We won
Best Project – Biology
Best Content – Computer Science
Best Content – Commerce
CHESS TOURNAMENT
Congratulations to all of us on spectacular performance by Goenkan Vihan Bhattar class VI , he participated in District level Open Chess Tournament organised by Indore Chess Gurukul under MP ...